accreditation

bodies
Employees of professional or formally regulated bodies are generally expected to have CPD accredited training. This type of accreditation ensures that the training is knowledgeable, informed and constantly updated. It ensures our standards as a company are kept high and consistent.
The Institute of Leadership & Management is a professional membership body that connects people with the shared purpose of inspiring great leadership everywhere. The ILM professional recognition ensures London Training for Excellence's leadership programmes are independently verified to have the most up to date approaches and content
With a background in learning stretching back to the 1980s, OCN Credit4Learning works to improve the quality of education across the UK.
Executive Coaching
Organisations are investing in their future leaders; Executive Coaching is about improving leadership & management performance, it's about using the inherent wisdom and knowledge of the coach and enabling them to find their own solution. Keeping their best talent performing at their best.
Executive Coaching is transformational for the coach, it will deepen the individuals self-awareness of their unique strengths and talents as a foundation for unlocking their potential.
Why Executive Coaching?
You have been identified as a highly valued and talented member of your organisation. This Executive Coaching will provide you with a strong understanding of your strengths, preferences, values and areas of development. As you progress through the organisation Executive Coaching will support you to deal with the challenges you face.
It will enable you to:
Develop an awareness of self and capabilities
Boost you confidence in facing challenges
Identify and clearly state what you want
Examine and choose the best options
Increase you motivation, sharpen your focus and so increase performance
Create development plans to support you in reaching your goals
The Key Coaching Elements and how it works
The LTFE approach to Executive Coaching means that it is tailored to you needs. The coaching process is confidential at times the coach may encourage the coach to share their objectives with people who may be able to support them in achieving their goals (e.g. line manager, team etc.).
The Coaching Process:
Our professional coaches will have an initial session to build trust/rapport ('chemistry check') and get an understanding of the individual's goals.
Assessments to help you develop a sense of self and your strengths and areas for development. Our coaches draw on a range of psychological tools and methodologies to ensure the desired outcomes are achieved.
Defining your individual coaching goals and objectives (your manager may be asked to input into these)
Producing realistic development plans and effective strategies for action to ensure a sustained change
Ongoing support – most of the sessions will be face-to-face but in between support can be offered by phone, skype, email
Our Coaches
LTFE Executive Coaches will have your best interest as a priority and give you support and skills to enable you to improve at what you need to. They are qualified and experienced coaches.
get in

touch

Have a question about a specific course? If so, complete the form below and we'll do our best to answer them.
You can also contact us directly on +44 (0) 207 183 6657 or via email at sales@londontfe.com.
Quote
Back To Top
our
partnerships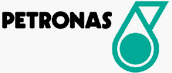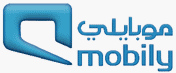 PROCESSING, PLEASE WAIT...