accreditation

bodies
Employees of professional or formally regulated bodies are generally expected to have CPD accredited training. This type of accreditation ensures that the training is knowledgeable, informed and constantly updated. It ensures our standards as a company are kept high and consistent.
The Institute of Leadership & Management is a professional membership body that connects people with the shared purpose of inspiring great leadership everywhere. The ILM professional recognition ensures London Training for Excellence's leadership programmes are independently verified to have the most up to date approaches and content
With a background in learning stretching back to the 1980s, OCN Credit4Learning works to improve the quality of education across the UK.
Company Details
We endeavor to provide the best service possible, this page lists our company details and complaints information should you feel you have received a poor service from us.
London Training for Excellence is a trading name of Laykas Group LTD. Laykas Group LTD is a company registered in England and Wales, Company number 08459761. VAT Registered: GB 197499824 Londontfe is a registered trademark of Laykas Group LTD.
Registered Office
Laykas Group LTD
198-206 Acton Lane
Unit C
London
NW10 7NH
United Kingdom
Complaints
We hope you will never have any complaints about our service, but if you do please write to us at the following address. We take every complaint seriously and will investigate it the best we can.
Laykas Group LTD
198-206 Acton Lane
Unit C
London
NW10 7NH
United Kingdom
Back To Top
our
partnerships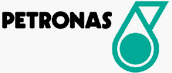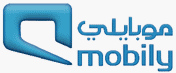 PROCESSING, PLEASE WAIT...