Creating a Project Management Office (PMO) is one of the most powerful steps any organisation can take to integrate the processes and tools that enable organisational mastery of project management. In addition to the tactical benefits a PMO can provide, it can also offer a compelling strategic advantage by helping teams collaborate, create, learn, and harvest the expertise from their projects so that others may re-use it.
Specific actions can be taken to ensure a comprehensive, realistic, appropriate project management support function that adds value, not overhead. This course outlines three steps that address how to define, implement, and manage a PMO as a strategic function within the organization that adds immense value.
As an Authorised Training Partner of the PMI, after completing this course, you will earn 20 PDU hours, which can be used towards maintaining your status with PMI. The breakdown of hours is shown below in the Talent Triangle. You can find more details about our course with the PMI using the course identifier LTFEPMI03.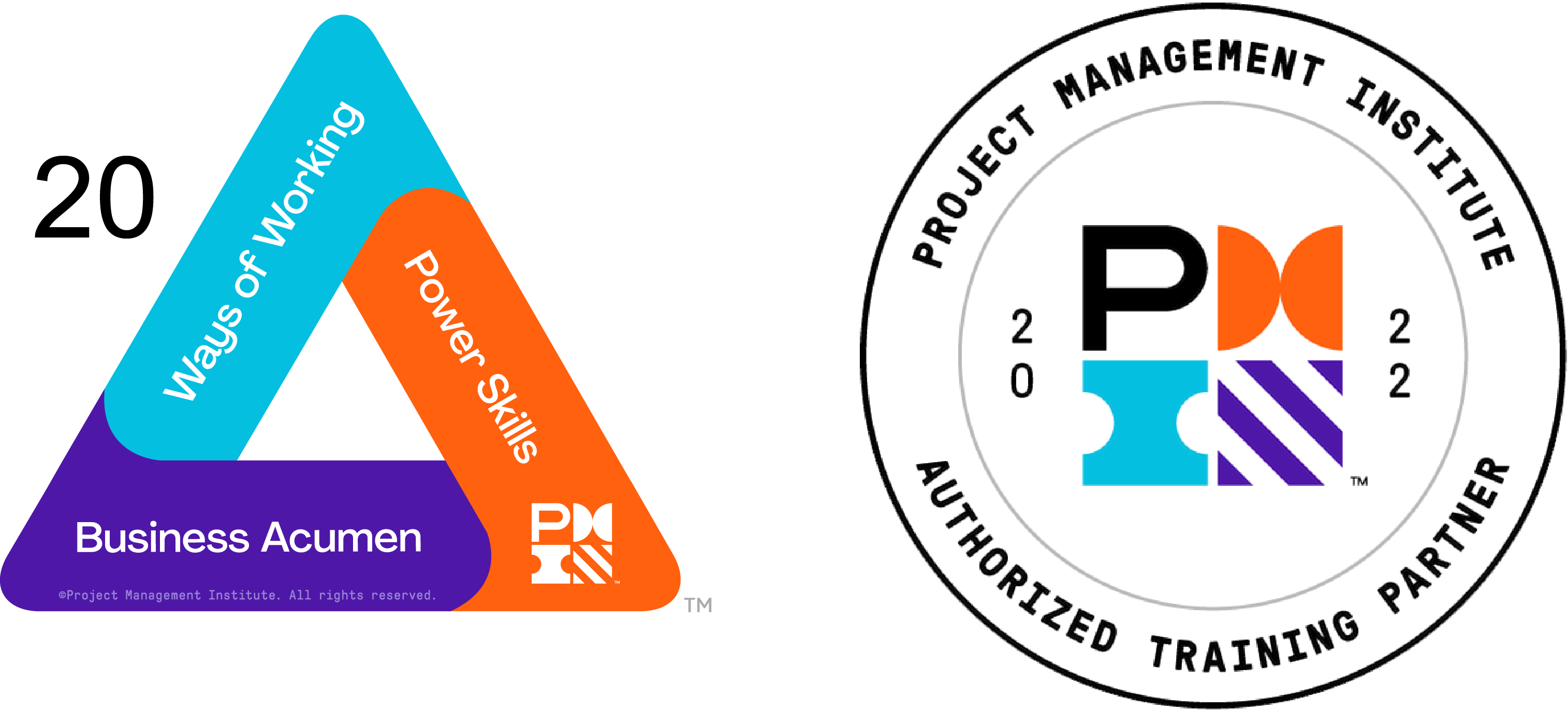 Objective:
The course provides participants with an in-depth:
Understanding the approach to defining the appropriate PMO for an organisation.
Guidance to help prevent critical omissions in conceptualising a PMO.
Awareness of the multiple inputs from a wide variety of people in the organisation to ensure the PMO is well-defined in alignment with the organisation's needs and wants.
Ability to Create, Document and Validate a PMO Charter
Ability to develop an implementation plan that addresses the PMO in terms of the organization, infrastructure and institution.
Knowledge of the way to manage a PMO taking into account the ability to create and sustain customer responsiveness and delight, process efficiencies appropriate to the organization, a focus on future trends and employee retention.
The course will provide a PMO working journal where key learning points and action plans can be captured so the participants can apply the acquired knowledge and skills immediately upon return to work.