accreditation

bodies
Employees of professional or formally regulated bodies are generally expected to have CPD accredited training. This type of accreditation ensures that the training is knowledgeable, informed and constantly updated. It ensures our standards as a company are kept high and consistent.
The Institute of Leadership & Management is a professional membership body that connects people with the shared purpose of inspiring great leadership everywhere. The ILM professional recognition ensures London Training for Excellence's leadership programmes are independently verified to have the most up to date approaches and content
With a background in learning stretching back to the 1980s, OCN Credit4Learning works to improve the quality of education across the UK.
At London Training for Excellence we have a range of Learning Solutions available for you to choose from. All our courses are taught by highly skilled and experienced lecturers that deliver a high standard and unrivalled learning experience.
There are many Learning Solutions to choose from ranging from standard short courses in Business Management and Advanced English Language to bespoke training courses designed to meet your every need.
service outlines
Short Courses
The majority of our courses are short courses; ranging from 3 days to 2 weeks. This type of learning has proven to be extremely successful. Our Head Quarters in London is state of the art, with a conference room that can seat 10 delegates. Hot and cold drinks are available throughout the day in our refreshments area, and we have an exclusive restaurant very close by.
Read More
Trainer to Tender
Our trainer to tender service exists to aid organisations fulfil their every training need. We have a base of over 500 experienced and qualified lecturers that operate globally. If your organisation is running a training course and you require a lecturer we can help.
Read More
e-Learning
Currently, we are in the process of developing our e-Learning service.
Outsourced Courses
With in-house learning, our professional lecturers visit your company and deliver the learning course at a time and location that suits you. With options of bespoke courses the possibilities of in-house learning are endless.
Read More
Bespoke Courses
We have over 2000 combinations of training courses, locations and dates, however, even with this large selection we understand the possible combinations are truly endless. Our bespoke learning service is aimed to bring you the greatest flexibility with the greatest selection. You can choose any topic, date and venue, even if we do not have it on our system. We have a team of highly trained staff that will prepare training plans and make the impossible possible to deliver you the ultimate tailored course.
Read More
get in

touch

Have a question about a specific course? If so, complete the form below and we'll do our best to answer them.
You can also contact us directly on +44 (0) 207 183 6657 or via email at sales@londontfe.com.
Back To Top
our
partnerships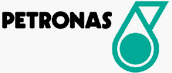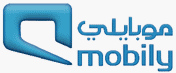 PROCESSING, PLEASE WAIT...