As a project manager, you must handle many things simultaneously: people, stakeholders, resources, budget, assistants, and technical issues. In addition, knowing how other teams are doing is essential, it is a juggling activity and, as such, requires a well-practised skill. Fortunately, many principles can be used for a successful head start. This practical course will help you to learn the skills of a successful project manager quickly and efficiently.
Many companies realise that traditional project management principles no longer apply in today's dynamic and demanding environment. A fixed approach to planning is no longer a suitable method since it is challenging to anticipate everything in advance and respond to it in the plan. Instead, more agile planning methods are required to accommodate changing markets, technology and resources throughout a typical project.
As a result, new project managers must be systematically taught best practices and established management techniques. In this course, you will understand the role of a project manager as a broker of information.
As an Authorised Training Partner of the PMI, after completing this course, you will earn 20 PDU hours, which can be used towards maintaining your status with PMI. The breakdown of hours is shown below in the Talent Triangle. You can find more details about our course with the PMI using the course identifier 5719R3TJVI.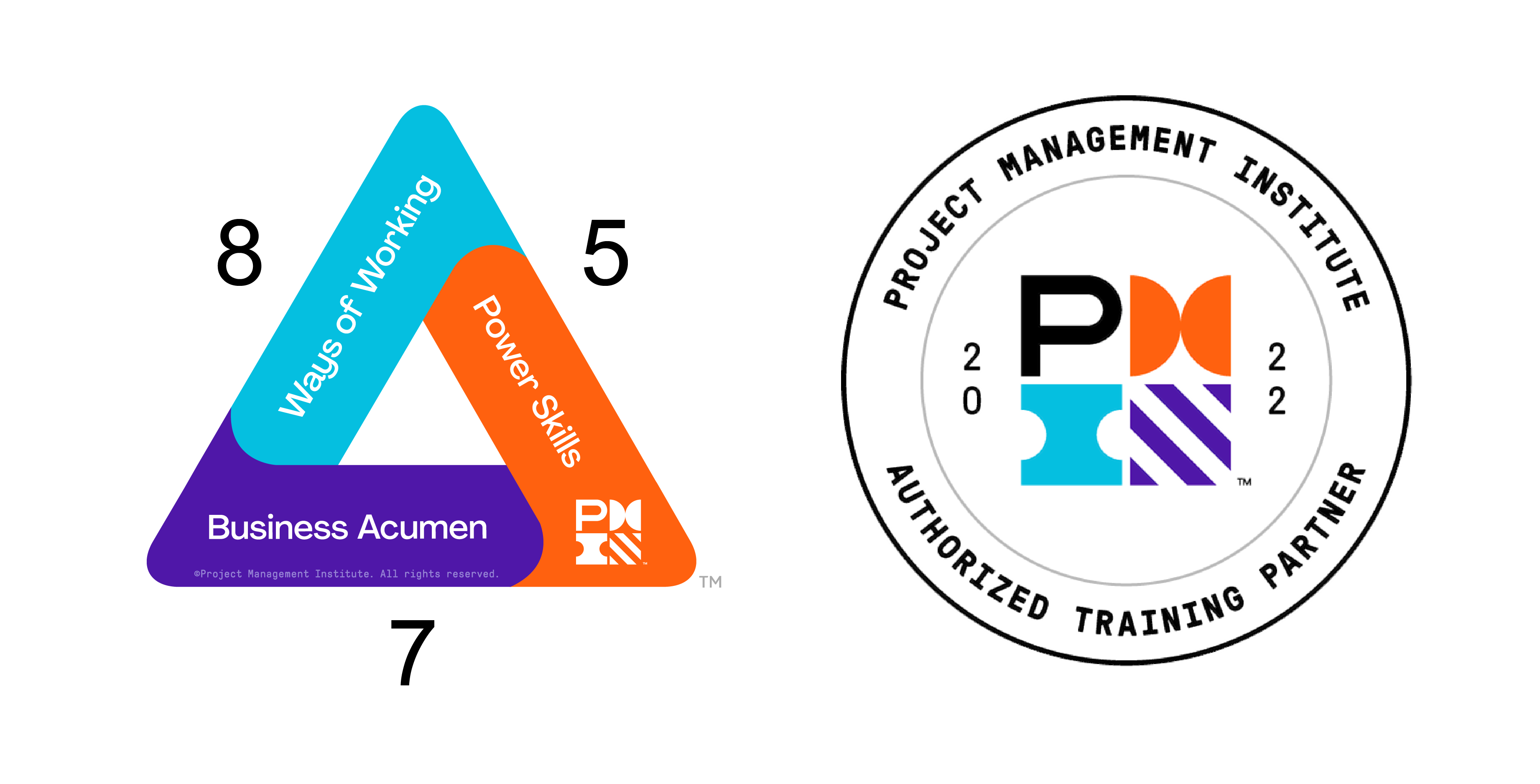 Objective:
Understand the project management process and the Project Management Body of Knowledge framework.

Learn how to create a project charter and plan and identify and manage project risks.

Learn how to develop a project schedule and critical path analysis.

Learn how to execute and control a project, including managing resources, quality, and performance and identifying and addressing issues and change requests.

Learn to monitor and control a project, including tracking progress and performance, identifying and managing variances, and conducting reviews and audits.

Learn how to close a project, including documenting results and conducting a post-mortem and lessons learned.