Successful initiatives and projects translated from strategies are not achieved by chance but by doing the right things right the first time, every time. Strategic Leadership participation at the early stage of the projects is crucial in ensuring that exceptional results are achieved with careful and well-laid-down plans and are not left to happen by chance. In addition, to ensure the mastering and consistent application of the techniques, tools, and skills of effective execution and management, executives and the leadership team must ensure all resources are allocated effectively to align with the business strategy. Their involvement makes business and project execution a key, sustainable, competitive advantage for their company.
This training offers a cutting-edge strategic management framework with tools and techniques to help organisations achieve maximum performance in their business operation, both for all improvements and innovative initiatives. This is done by employing a governance model throughout the entire lifecycle of a business or project from the very early stage of idea generation through continuously evaluating key measures and strategic business objectives and finally tracking their execution and benefits/value realisation in a centralised fashion.
The Strategies into Actions session for strategic leadership is a facilitated session developed to prepare senior executives and managers to understand the framework and utilise tools and techniques that will help align and translate strategy and its strategic objectives into specific deliverables, which are executable operating plans with transformation programs – acting as a bridge between strategy and execution.
Finally, we will discuss how a well-accepted strategy and portfolio management approach creates a greater emphasis on transparency and open conversation, which helps business partners to understand the value of their portfolios and the successful completion of the projects.
As an Authorised Training Partner of the PMI, after completing this course, you will earn 20 PDU hours, which can be used towards maintaining your status with PMI. The breakdown of hours is shown below in the Talent Triangle. You can find more details about our course with the PMI using the course identifier LTFEPMI01.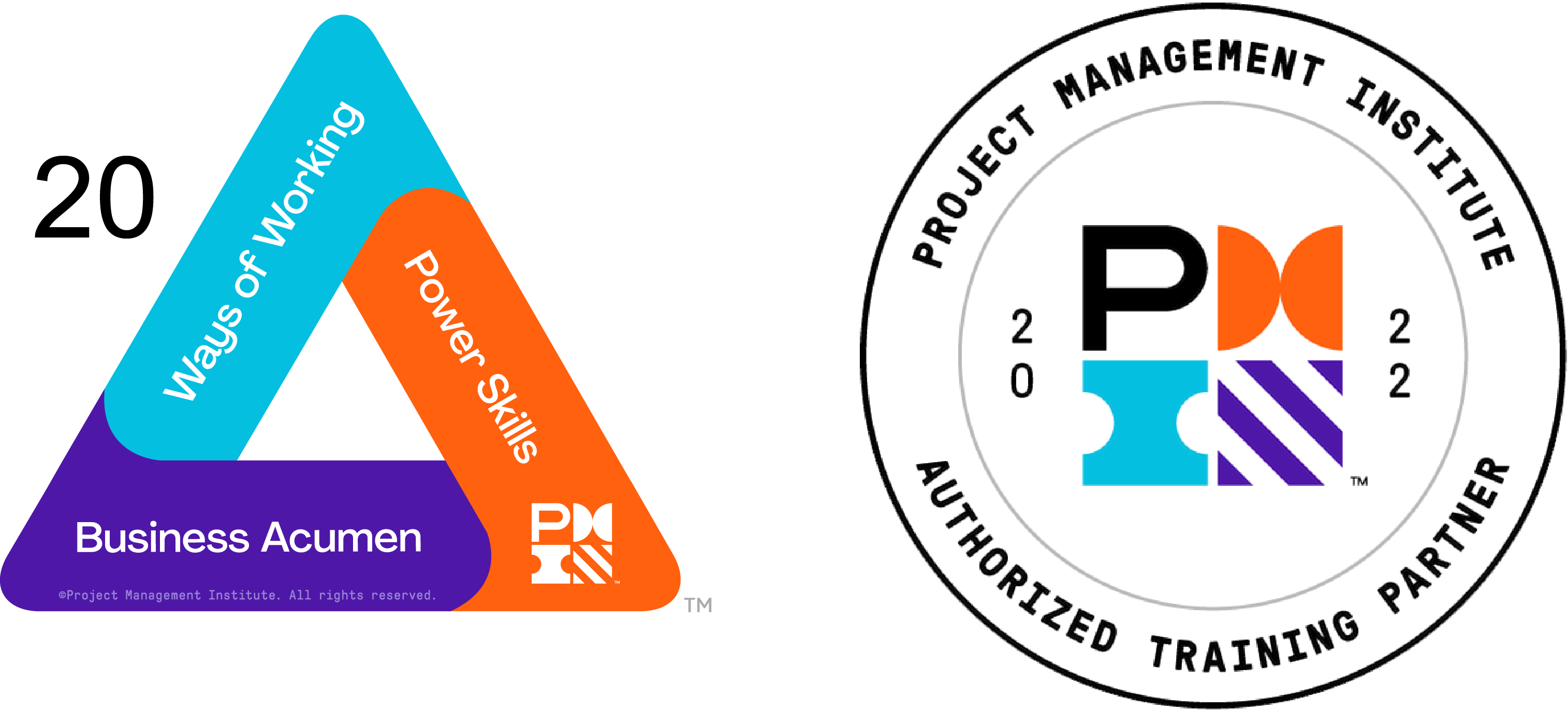 Objective:
By the end of this course, you will be able to: